Welcome to the world of NUNAV Courier!
We are glad that you are interested in our product and would like to inform you.
In the following lines you will learn more about the topics:
NUNAV Courier Features
NUNAV Courier is a multistop tour optimization solution.
Our focus is to put your daily tour in the best possible order.
For you a short overview how we optimize your route:
Consideration of the traffic situation as well as active congestion avoidance through forecasts.
The best route taking into account all appointments and time windows
Constant optimization and updating of the route
Account creation
To test NUNAV Courier for 14 days free of charge, please create an account at
create an account.
Click on the yellow button "Register". You can find more information under "Learn more".
Afterwards, please enter all data, activate the checkbox for"I agree to the terms and conditions " and confirm your registration by clicking on the "Start trial month" button.
You will then receive two emails from us to complete the creation of your account. One mail will serve to confirm your registration and will lead you to the assignment of the password for the website. The other mail contains the summary of the data for your account.
For the further steps, please refer to the article: From registration to the first tour.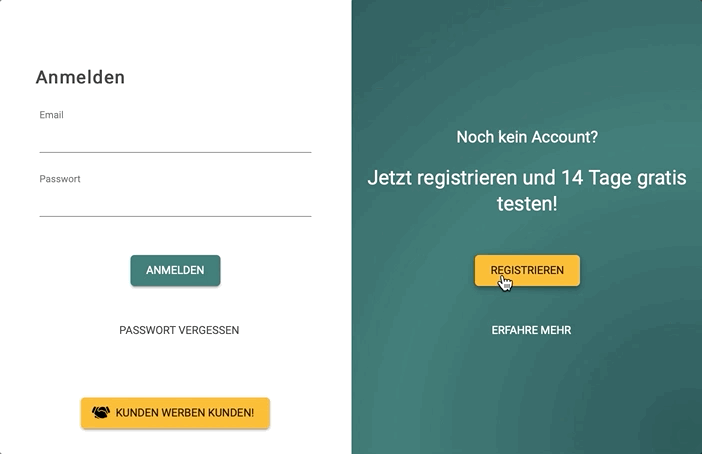 Prices
After the 14-day free trial, you can continue to use NUNAV Courier in a paid version. All you have to do is upgrade your account at the end of the trial period.
The prices are shown in the following chart.
During the trial period, a license is included in your account so that you can test our software extensively. When upgrading afterwards, you determine the number of licenses you want to use in the future.
The subscription is valid per license* and month when paid in advance: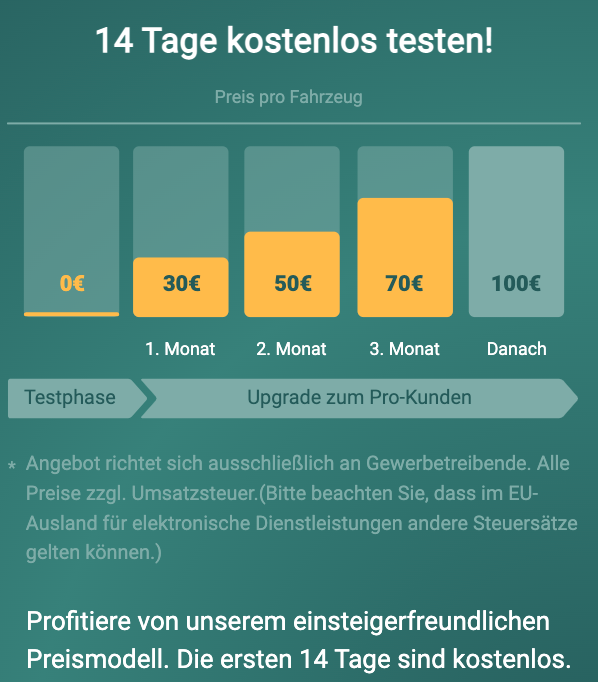 *Onelicense is valid for one vehicle
We are happy if you rate NUNAV Courier in the Play Store:
https://play.google.com/store/apps/details?id=com.nunav.logistics

If any questions arise, feel free to contact us via our contact form.

We wish you a lot of fun, success and traffic jam-free journeys in use with NUNAV Courier and thank you for your trust.