You will receive your invoices from us by email at the time of billing.
In addition, you can view all invoices in your NUNAV Courier account on the website.

You can access the overview of your invoices in the invoice data tab in the "Account Manager" area.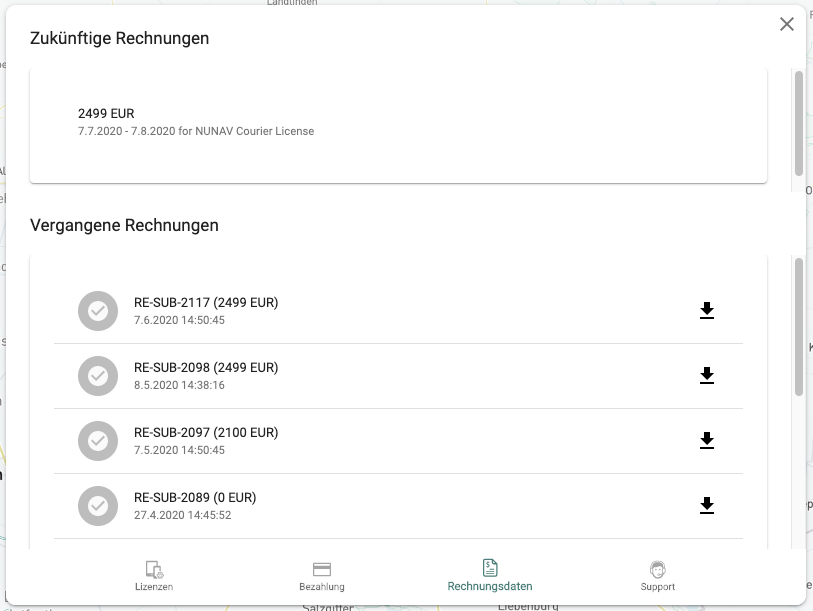 In this section you will get an overview of the next upcoming invoice and the corresponding service period.
You can also view your past invoices. In the overview you can see the invoice date and value. The detailed data can be found in the invoice, which is also available for download here.

If you have any questions regarding your invoice, please contact our support.