The NUNAV Courier website supports you in your daily business and is the central tool for scheduling.
In the navigation bar on the left side you will find all the areas you need for planning and operating NUNAV Courier.
The top four areas are for planning, while the bottom four areas are for setting or master data.
The following sections explain each area, function and control:
Map view
Overview of tours
In this view you have all current data and tours at a glance.
You can see the unscheduled jobs and get an overview of the individual tours with the respective number of jobs, the planned end time and the progress of the tour.
In this area you can also delete all imported data and put all jobs that have been assigned to a vehicle back into the depot.
Detail view of a tour
Click on a tour to open the detailed view of this tour.
In this area you can see the planned kilometers, the expected working time and below that the order of the stops.
At each stop you can see the current status and the time when the stop will be reached or completed.
By clicking on the stop, you can view the details of the stop.
Import data
Upload file
This is where you import your data and have an overview of what data you have already uploaded today. For the import, simply drag and drop the file you want to import into the area or open the selection window via the button.
If you do not have a selection option between different file formats in this area, you can only use the CSV format here. You can find more information about this format here.
If you have a roll card as PDF or another file format, please contact us. We will then see if we already know and can process this format or what steps are necessary for processing.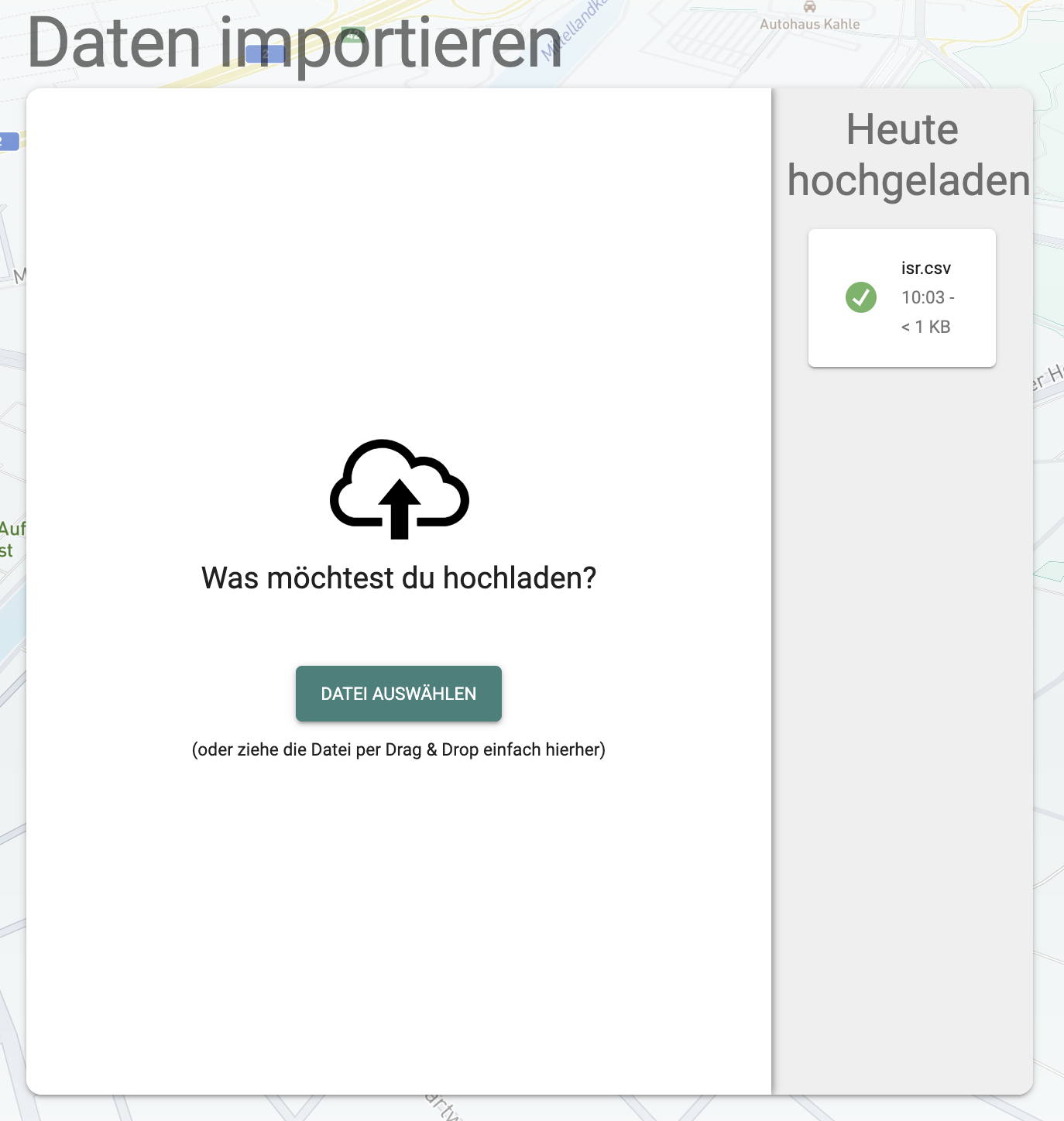 Configure columns for import
Information will follow shortly
Planning assistant
With the planning assistant you can schedule your jobs to the vehicles. Simply decide which criteria are important to you today, move the sliders and start the optimization.
Connected devices
This is where you generate the QR codes to unlock your devices.
You can get more information about this feature here.
Vehicles
In the Vehicles section you create the available vehicles.
You can also store the detailed data for each vehicle here.
More information about vehicles in NUNAV Courier can be found here.
Drivers
In the Drivers area you can create the available drivers.
In addition, you can store the detailed data for each driver here.
Further information about drivers in NUNAV Courier can be found here.
Orders
Information will follow shortly
Shipments
Information will follow shortly