You can access your NUNAV Courier account by clicking on the circle in the upper right-hand corner and selecting "Account Manager".



There you can choose between the following views and make settings:
Licenses
Here you can set the maximum number of vehicles allowed. That means, here you increase or decrease the number of booked licenses. This number is used for invoicing. In the lower right corner you can see the time of the beginning of the coming performance period.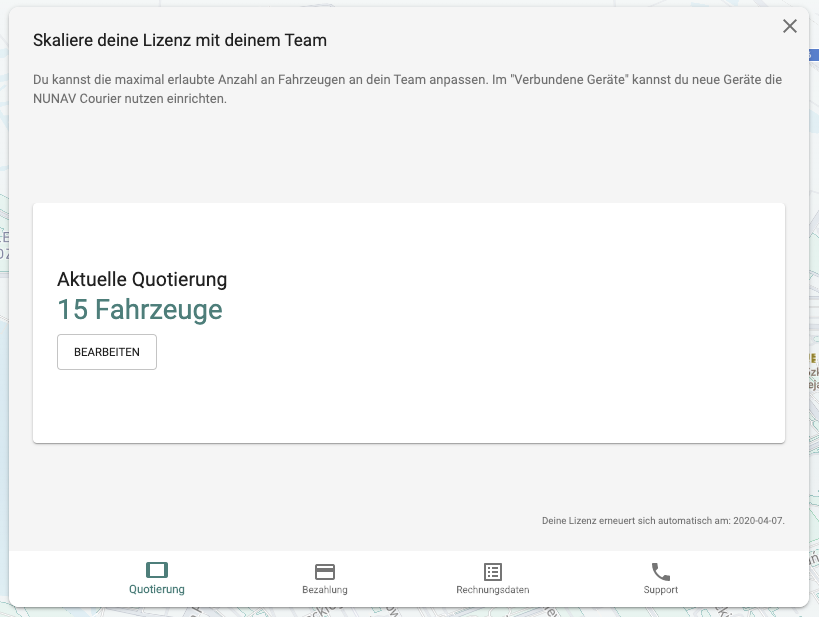 To adjust, click on "Edit" and set the new value. Then confirm this with "Save". You will also see the new monthly price, which we will charge you in the future.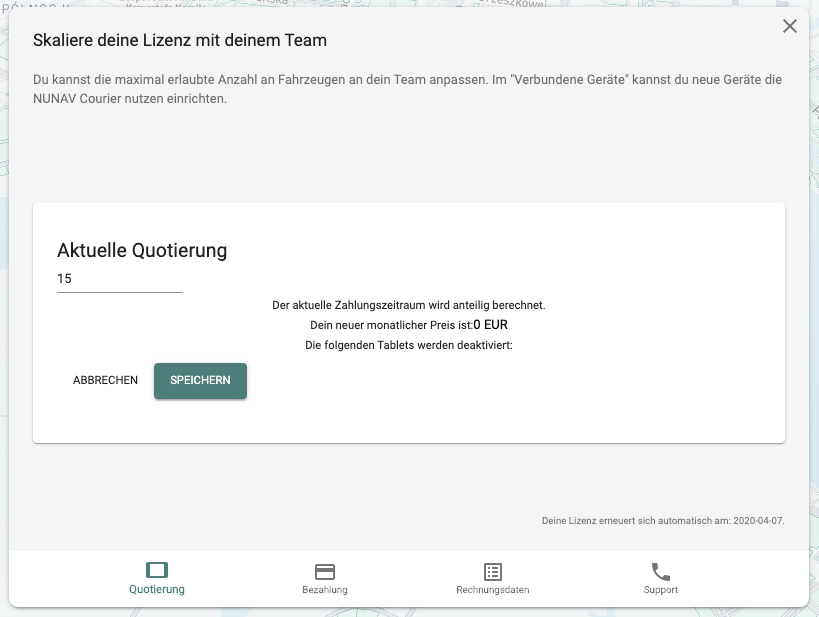 Payment
In this overview, you can see your stored data for payment (credit card or SEPA direct debit mandate) and for the invoice.
You can also store and adjust your data in this area.
You can adjust the means of payment, for example, if you want to charge a different credit card. Furthermore, you can change the billing address here if the address has changed due to a relocation. It is also possible to change the company name that appears in the billing address. Please also make sure to enter your valid VAT ID.
You can find an overview of the currently supported payment methods here.
Billing data
In this section you will get an overview of the next upcoming invoice and the corresponding service period.
You can also view your past invoices. In the overview you can see the invoice date and value. The detailed data can be found in the invoice, which is also available for download here.
If you have any questions regarding your invoice, please contact our Support.
Support
In the Support section you will find the contact details where you can reach NUNAV Courier Support.
Here you can cancel your NUNAV Courier subscription and irrevocably delete your account.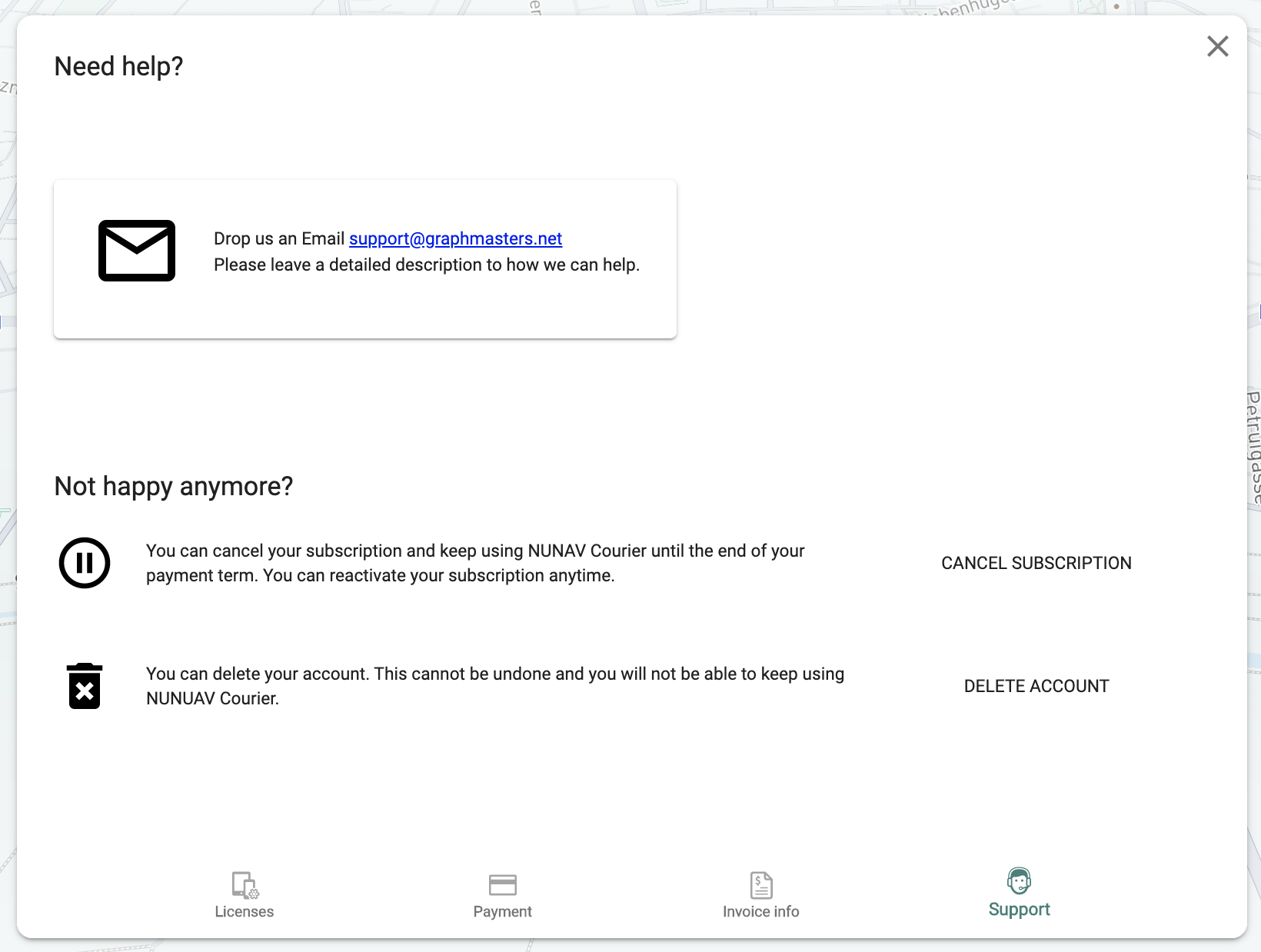 Cancel your NUNAV Courier subscription
You can cancel your subscription by clicking on "Cancel subscription".
You will find further information on the topic of cancellation here.
Delete account
You can also delete your NUNAV Courier account. To do so, click on "Delete account". Your account will be irrevocably deleted immediately and cannot be reactivated. This also applies if you delete your account before the end of the service period.