For which area do you want to create an account

NUNAV Courier
You want to create an account for NUNAV Courier, please click here for more information.

Graphmasters Help Center
How to create an account for our Help Center is explained in the following lines.
The advantage of an account for our Help Center is that you can
view content that is only available to registered users

be able to track your submitted requests

be able to maintain and update your profile
To create a new account for the Graphmasters Help Center, first click on "Sign Up" at the top. This can be done directly from this post.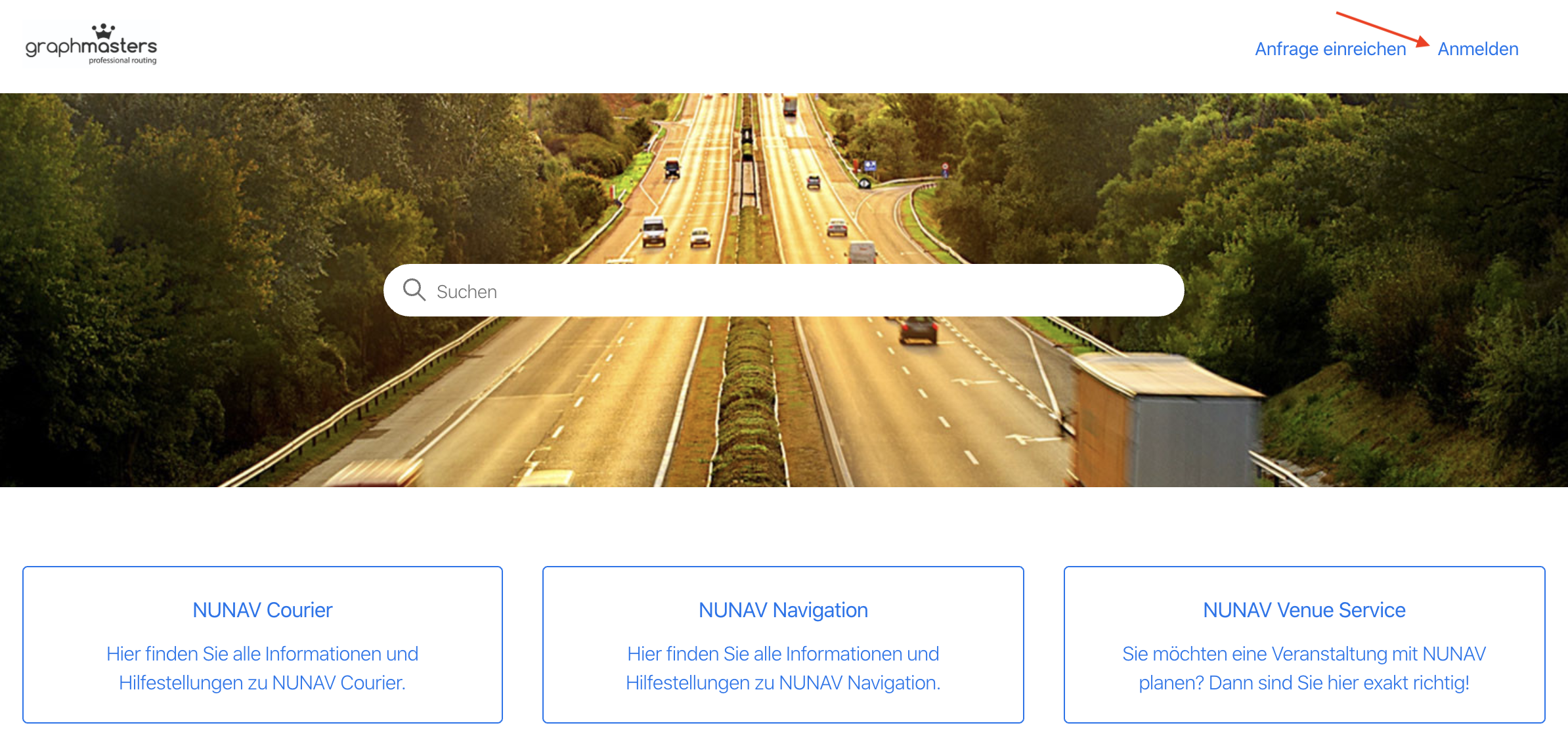 Then an input mask will open. Here you choose "Register".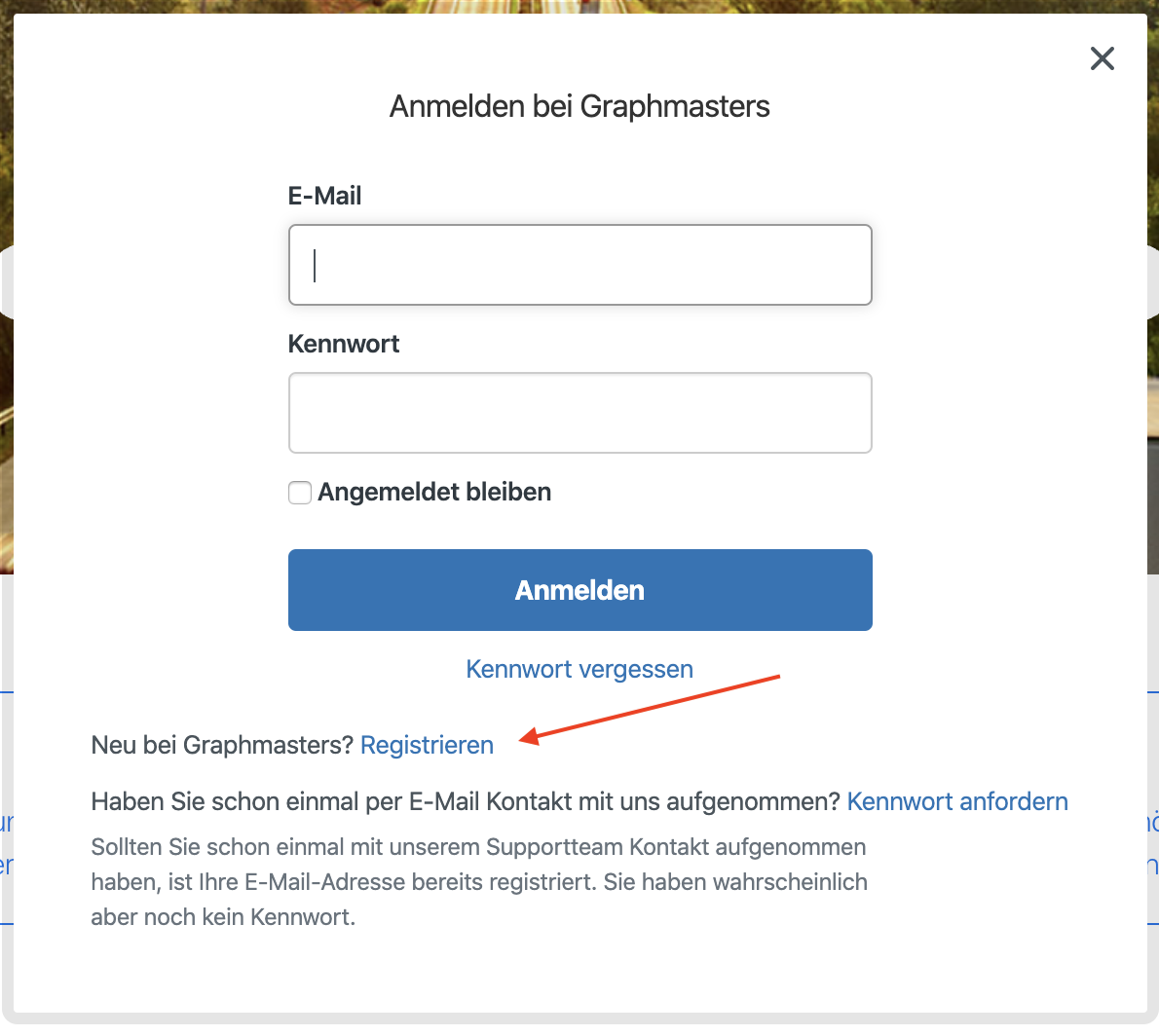 In the following input mask, please add your name and the e-mail address with which you would like to register, confirm the captcha and finally click on "Register".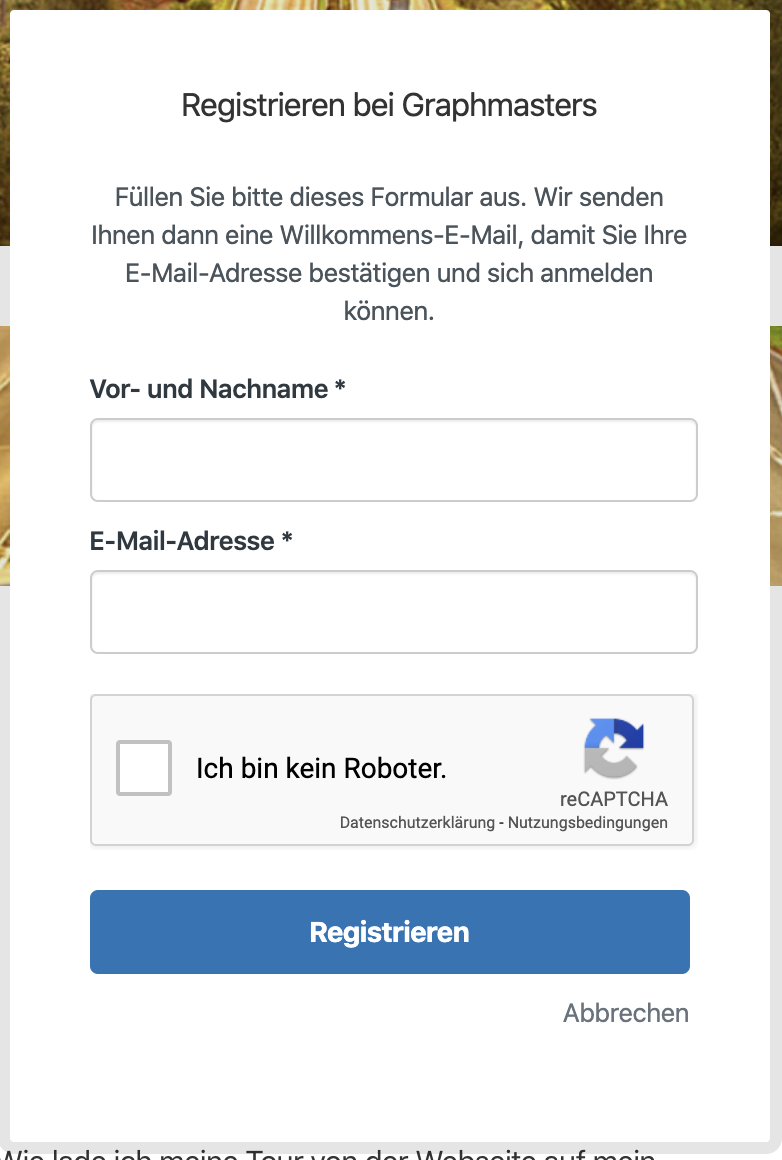 Afterwards you will receive an e-mail confirming your registration and you will have access to the extended functions of our help center.