You have tested NUNAV Courier in the past days and would like to use NUNAV Courier permanently?
Wonderful. We are very pleased that you would like to continue using our product in the future and that you have placed your trust in us.
To create a paid subscription for NUNAV Courier, please do the following steps:
Go to the account manager. After the trial period has expired, you will see this view on the website immediately after your login.
Click on "Upgrade to Pro":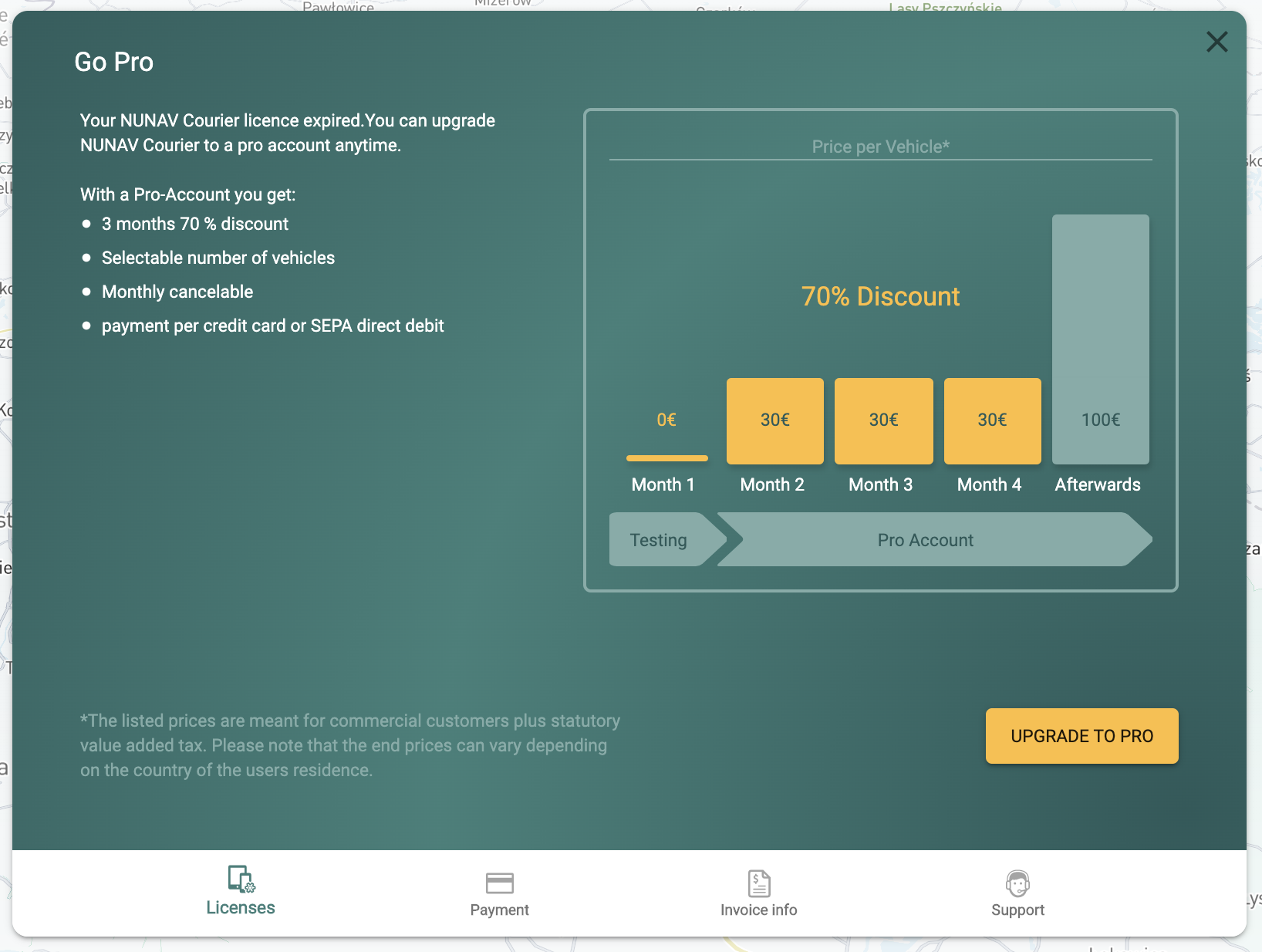 Afterwards, enter all the required data:
Licenses

Select the number of licenses you wish to order


Invoice info

choose whether you order as a company
Please fill in your VAT ID; without this we cannot use a reverse charge procedure for companies outside Germany and charge the VAT rate applicable in your country
enter your address


Payment


Select the desired payment method


Confirm

Check the entered data
Accept our general terms and conditions

At the end of the ordering process, confirm your subscription by clicking on "Buy now".