This article deals with various topics in the area of user management in NUNAV Courier.
You will get information about the different roles and permissions in the coming sections. We will explain how to create and invite additional users, how to assign, extend and revoke permissions, and how to delete users.


Calling up user administration
You can access the user administration via the menu in the upper right corner. Please click on the circle and then on "Manage users".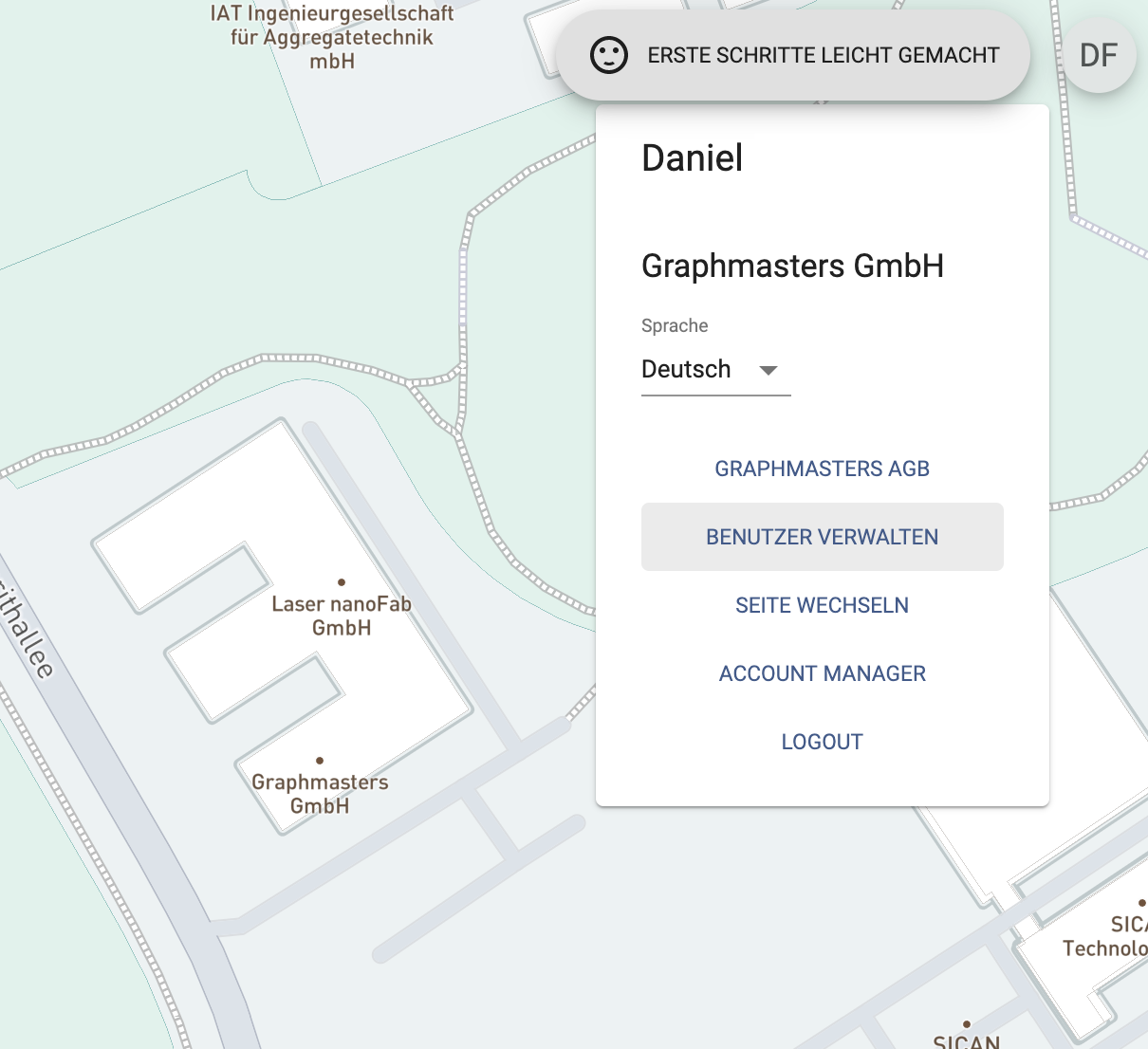 The NUNAV Courier user administration opens. From here you can control and limit other people's access to the web interface.
Add users
Click on the "+" symbol.
Fill in the following fields:


First name
Name
Job description
E-mail

Assign the desired authorization to the new user.


Click on "New authorization
Select the desired depot
Then assign the role

Click on the icon in front of the line with the depot and select or deselect the desired authorization(s)

After you have made all settings, click on "Send invitation".
The user will now receive an invitation for NUNAV Courier.
In parallel you will receive a mail that the invitation has been sent.
Change authorization
The text is in preparation
Delete user
The text is in preparation