Are you wondering what the difference is between duration and service time?
Then you have come to the right place.
Our definitions are as follows:
Service time
We define service time as the time your driver spends on all administrative activities at a stop. This includes for example:
Maneuvering the vehicle
Proper parking of the vehicle
Written documentation
Service time does not depend on the number of packages or parcels.
Duration
Duration is the time your driver needs to deliver a package or parcel. The duration includes only the delivery itself, everything else is assigned to the service time.
Thus, the duration depends on the number of packages or parcels.
The total delivery time at a stop is calculated accordingly as follows:
Total delivery time = service time + duration * packages.
How can I assign "Service time" and "Duration?
The information"Service time" and "Duration" can be found within the data import

respectively under the menu items Delivery and Pickup.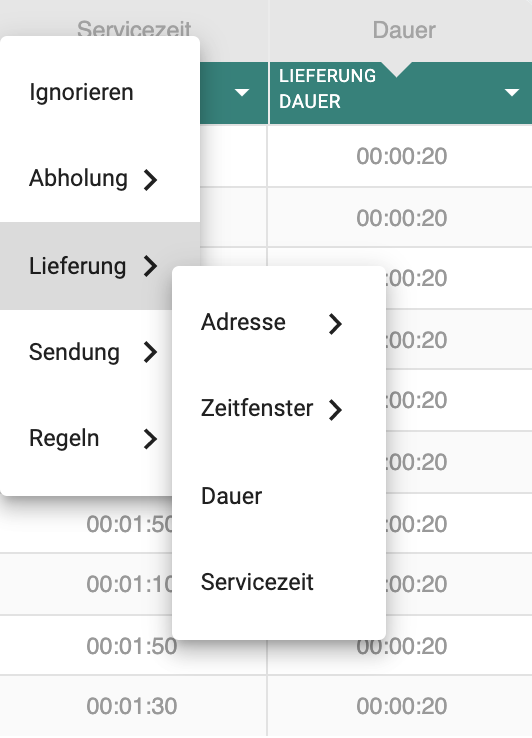 The time specifications are in the format hh:mm:ss.
Please make sure that you assign the correct columns to your Excel/CSV for deliveries and pickups.
We hope that we could answer your question.
If you have any further questions, please do not hesitate to contact us at support@graphmasters.net.