NUNAV accompanies you to trade fairs, to concert and sports events, and to major cultural events. On the day of an event, NUNAV helps you avoid driving into a traffic jam when you arrive. In addition, NUNAV guides you to a free parking space in theimmediate vicinity of the event location and, if necessary, provides you with information on how to get to the event site .
In detail, your route with NUNAV to a free parking space works as follows:
1. you open the NUNAV app before starting your journey. Searching in the app brings them to the info screen, where the destination - usually the name of the event - is typed in.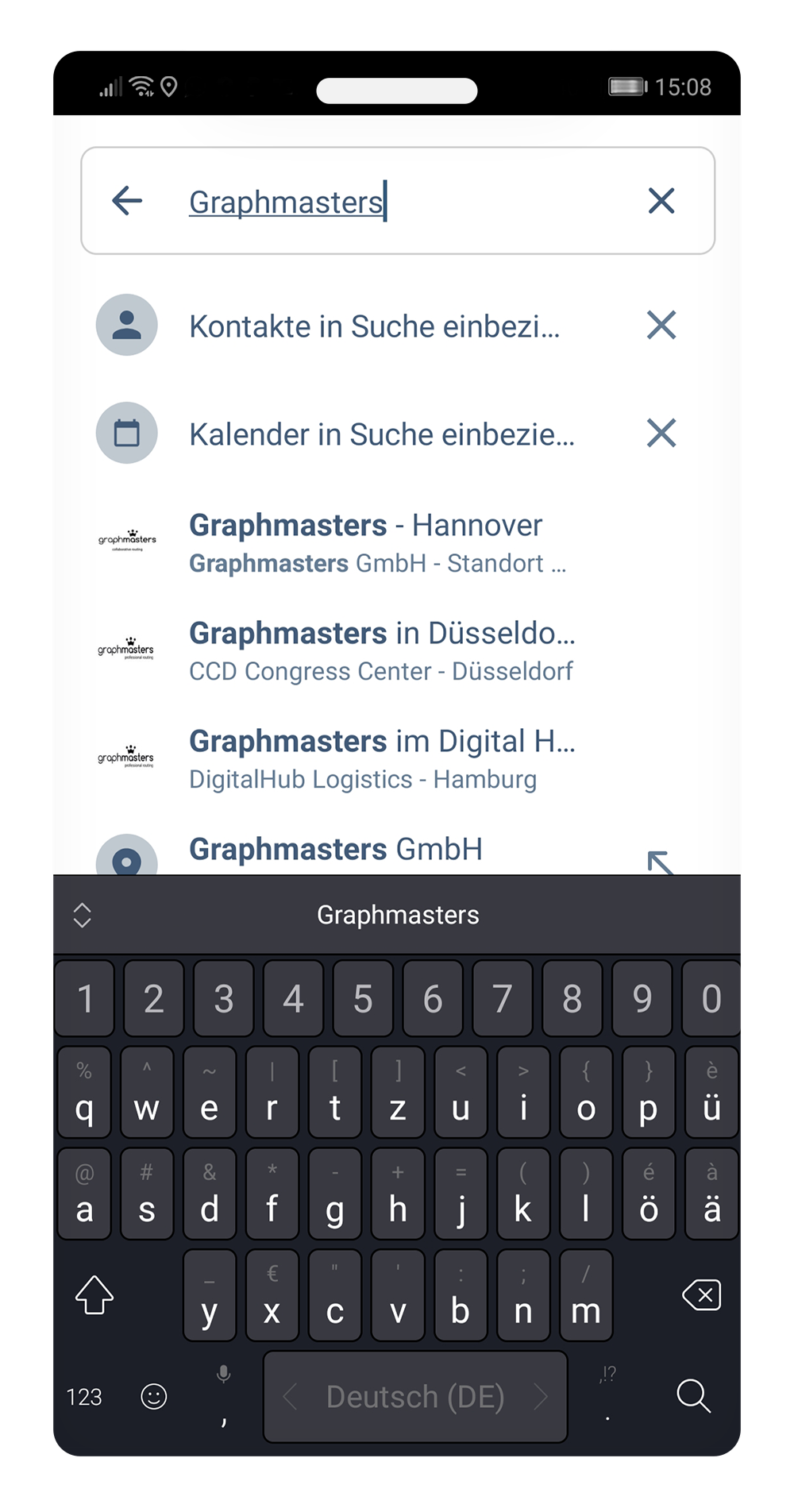 2. by clicking on "Navigate", different user roles are opened, which are released by the organizer. These can be, for example, visitor, VIP, service provider or "P+R". 3.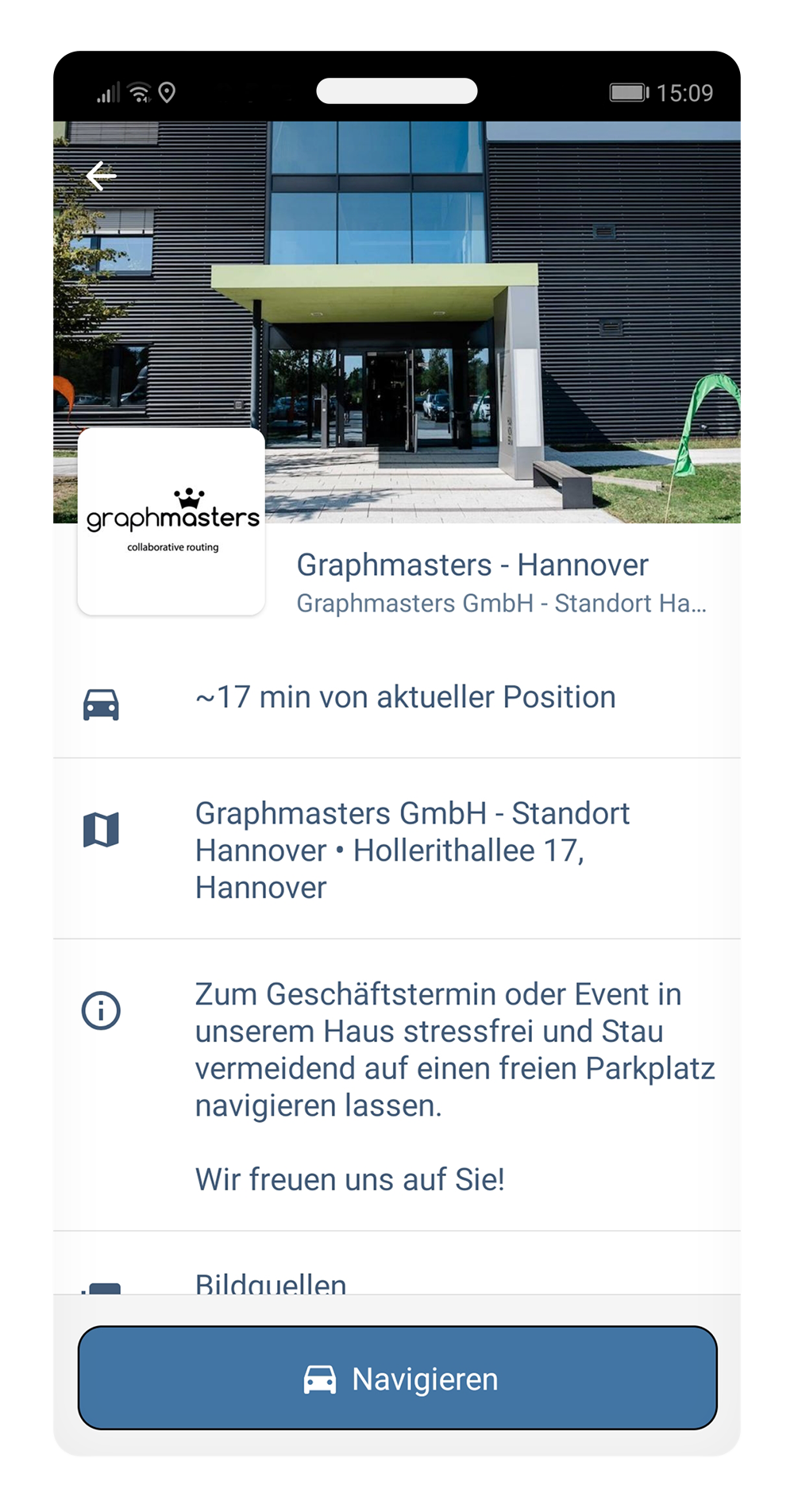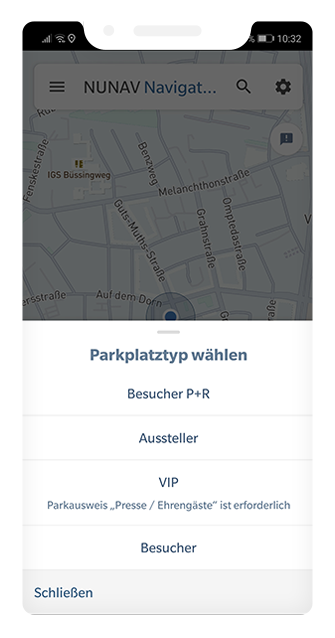 You select your role. Then you will be navigated to the parking lot. VIPs, for example, can be guided directly to a privileged parking space. 4.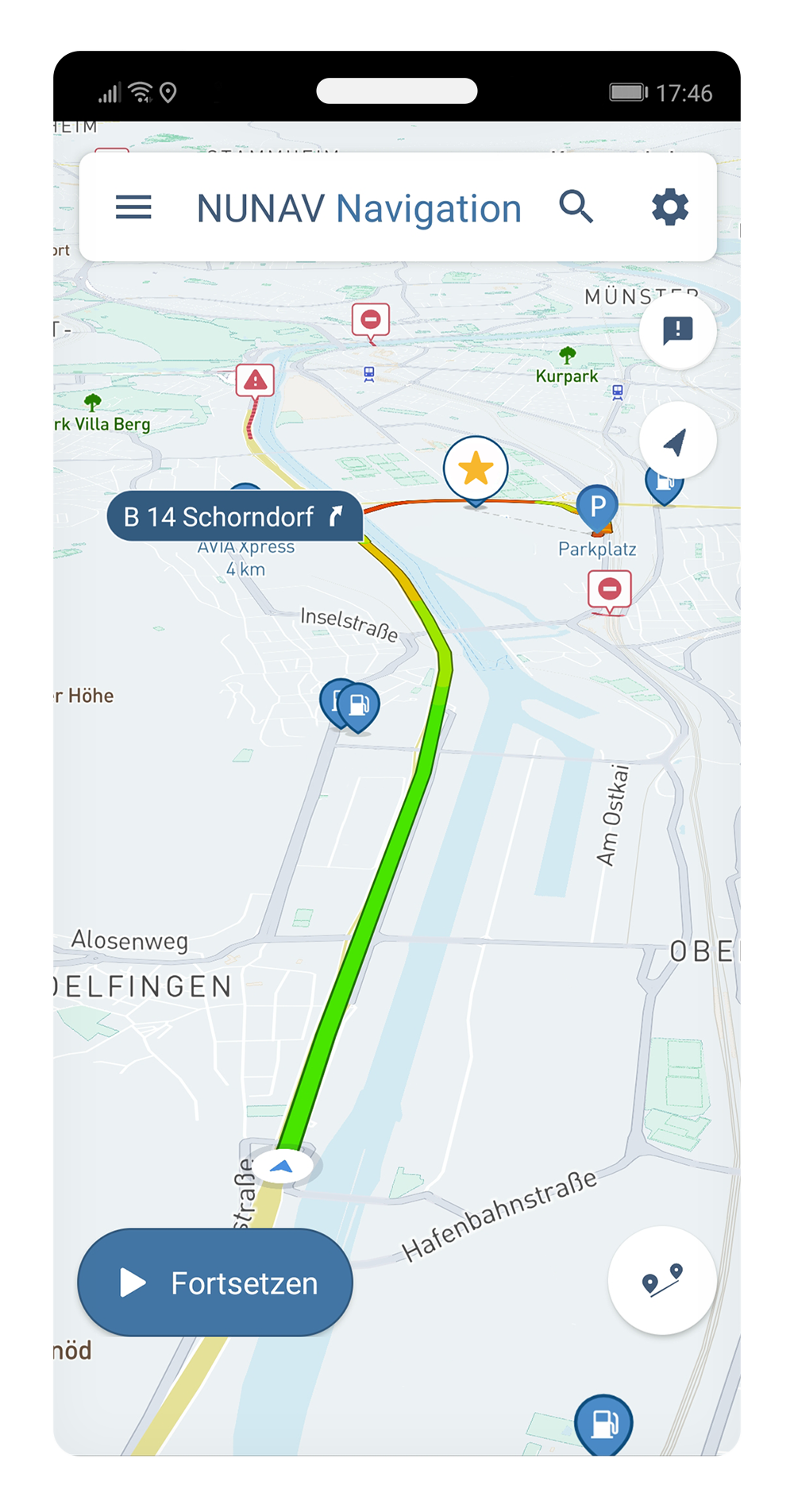 4. you arrive at the parking lot, park your car in one of the parking bays provided for you. If you arrive as a "VIP", for example, the parking lot staff will often ask you to provide proof of your status.
If the organizer's arrival concept includes P+R parking spaces and there is cooperation with the public transport company, the NUNAV app will automatically forward you to the local transport company's timetable.