Interested in the latest features and want to sign up for the NUNAV Courier beta program? It's easy to do:
1. search for NUNAV Courier in the Playstore.

2. scroll down a bit until you reach "Sign up for beta program".

3. click on "Join" and then on "Participate".
This registration process may take a few minutes.
Once NUNAV Courier (beta) is in the app description, registration is complete.
From now on you will always receive the latest beta version of NUNAV Courier.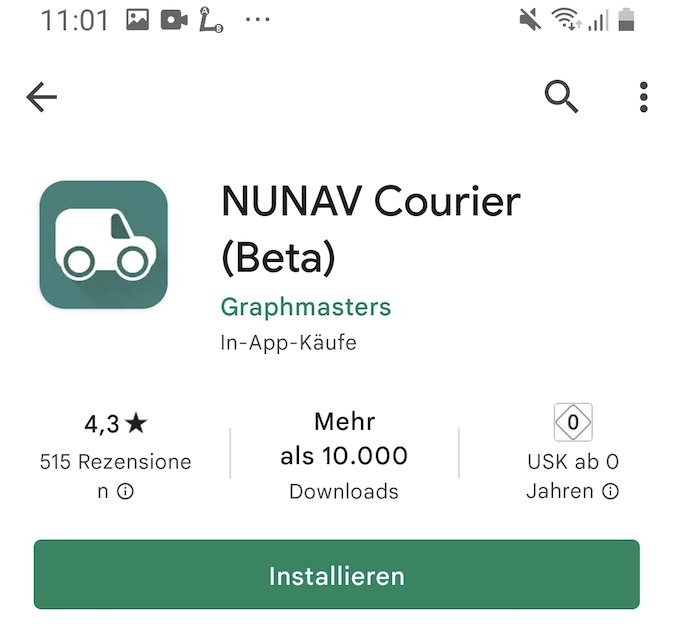 We wish you a lot of fun and success trying it out.
Do you have any further questions?
Our Solution Experts will be happy to help you at support@graphmasters.net.